Modernization has made things easier on so many ways but it has actually made people devalue some certain things and their importance.
The kind of pregnancy photos by women these days, sometimes gets people talking. In as much as it is a good thing and a blessing for a wife to be pregnant, there are few things that needs to be kept as sacred and pregnancy used to be one.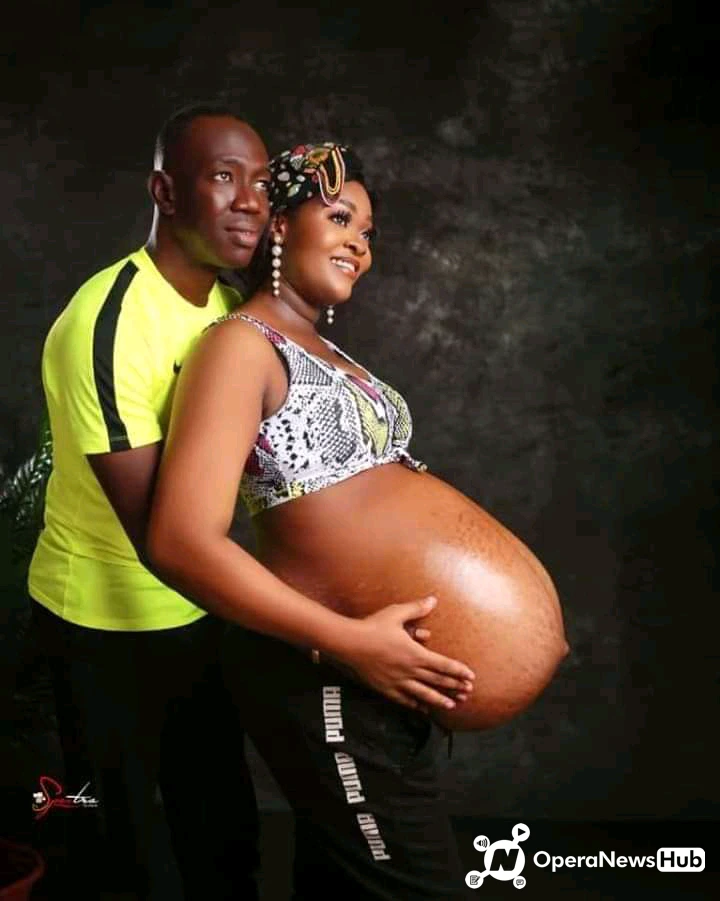 This beautiful couple on the picture according to the poster on Facebook later had triplet. There is nothing wrong with a woman taking pictures during her pregnancy but the idea of exposing the baby bump this way could be dangerous.
During the days of our mothers, pregnancy seed to be sacred a there a pregnant woman is not always seen in public places as she would always be granted permission for being absent because they understood the danger of the pregnancy being seen in public places. The modern world has changed the culture and pregnancy has become one of the most common things on earth.
While people were congratulating the couple, I did same to but I was asking myself if such pictures should be seen on social media.
See more of the pictures.