Obviously everyone knows that girls are the most flexible human species in the world but this one typevis beyond.
Girls flex in their twisting dances, they bend their body and fold their body to the size of a ball but they all can't compete to the Snake of Africa.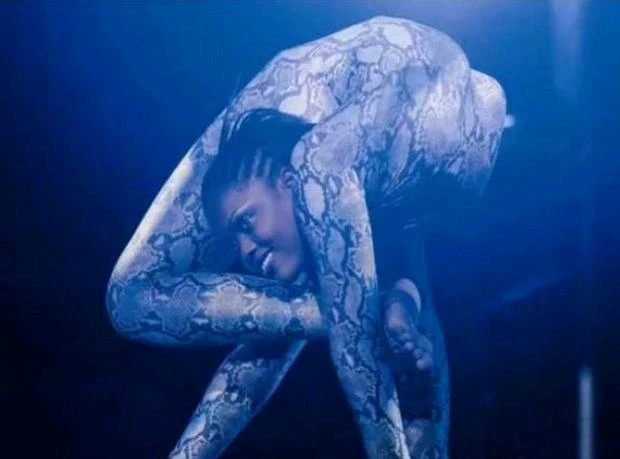 She said I AM THE SNAKE OF AFRICA. The girl Nokulunga Buthelezi from Johannesburg South Africa scares everybody with her twisting skills.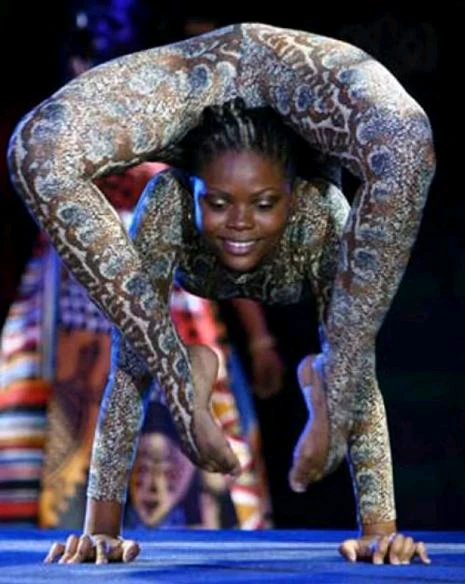 This young gorgeous lady is a contortionist, she is well know for her Flamboyant curving skills. This has left everyone with a question and still question still stands, Does she have borns?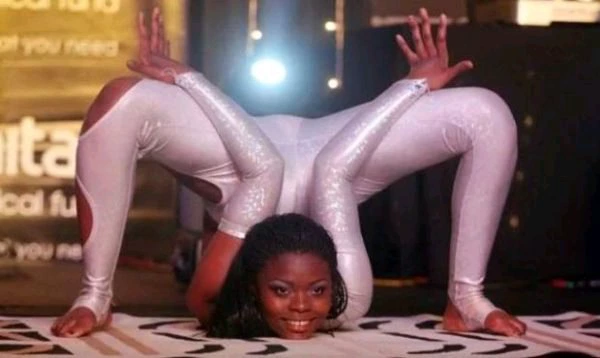 This type of human is flexing to bend in all angles, from nowhere she just ven a revolution and form a circle, YHOO is there such. From my eyes it's suprising because the only species which can do this is a snake.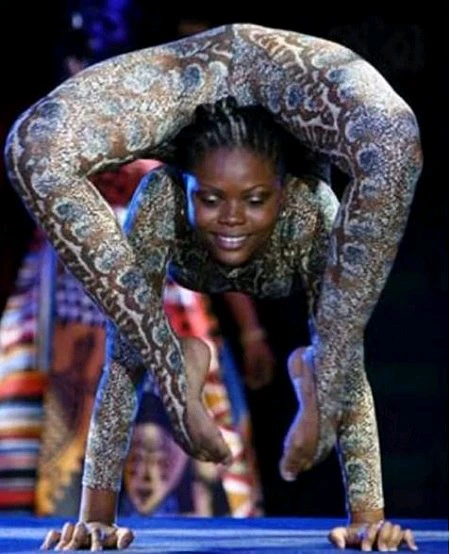 The lady form three 120° angles of which is impossible, exactly 120° and that is far away from a snake and a million miles from a human. I am still saying that this one SHE IS A SNAKE OF AFRICA.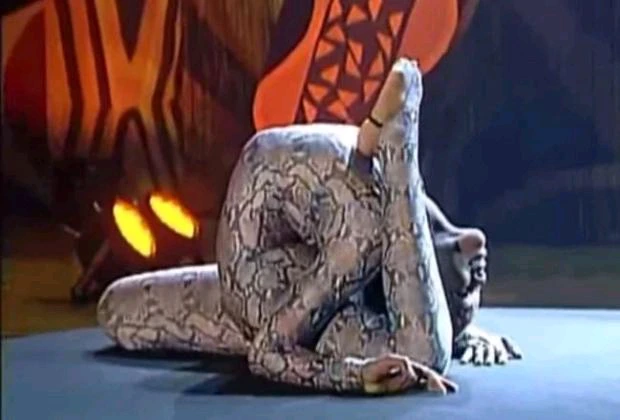 Sometimes i wonder if this is a statue or not but its not cause she has done it a thousand times. This is a lucky out of all ladies who is hardly attacked by thugs because she can pose like a statue any time by forming her shapeless shapes. I am the snake of Africa said Nokulunga Buthelezi.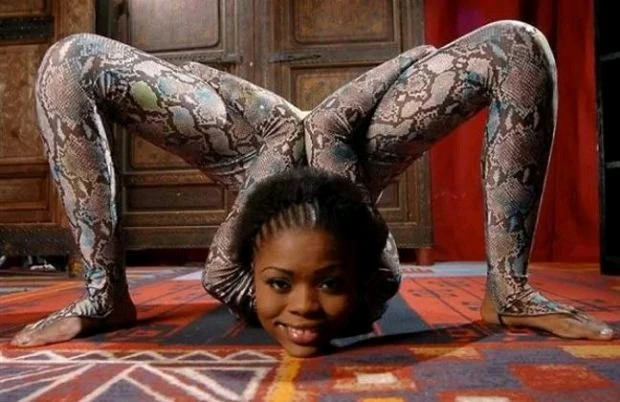 Shine South Africa We have our 100 times Micheal Jackson.