Destiny Etiko the beautiful and multi talented star actress was born in August 12, 1989. She hails from Enugu State, Nigeria.
She is well known for her movie Idemili which was released in 2014.
In 2019, Etiko became a brand ambassador for Kesie Virgin Hair organization
This time she decided to take us through memory lane by repeating a pose she did some time ago that set the internet on fire.
You remember this pose that set the internet on fire when she posted it some time ago. In the pose she stood leaning one of he legs foward and both of her hands by the side of her head with a captivating smile in a yellowish brown bodysuit. Looking at her was like looking straight at heaven.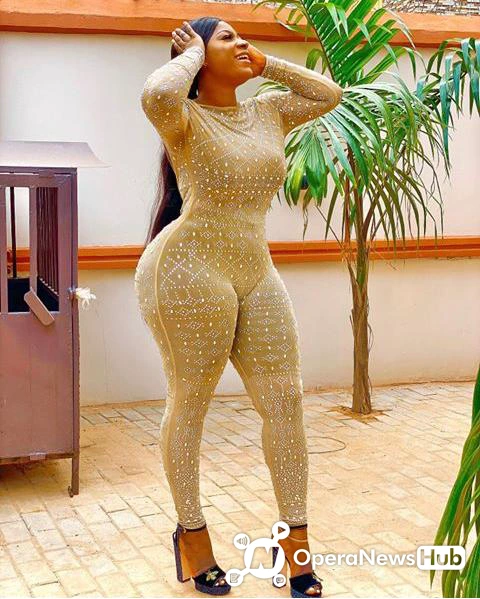 Now She decided to repeat the same pose but with a different attire and this time she got it better. You can see her waist looking thinner while her hips looks bigger, with her skin shinning like the pearls from an oyster shell fish.