Crystal Okoye(Ukwu Venza)

Biography
Crystal Okoye is best known as a Movie Actress.
Nigerian actress who has appeared in projects such as Speak the Words and The Promise.
She has also acted in Enemies Masquerade. She was born on December 25, 1993 in Nnewi, Nigeria.
She has studied Business Administration at the Nnamdi Azikiwe University.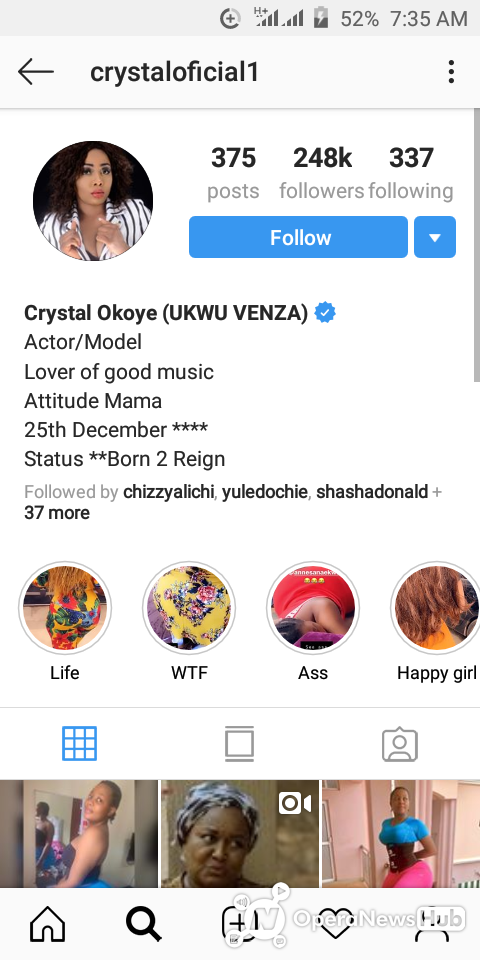 According to punch she said her selling point
are her hips.
" I think Mercy Johnson's hips are just learning where mine are. I know that I am well-shaped. If you ask me, I have got the best shape in Nollywood. And it is just not my hips alone, my eyes, my legs and my height as a woman all compliment my nice figure.
You may say I don't have the front but I have the back. The back speaks for me."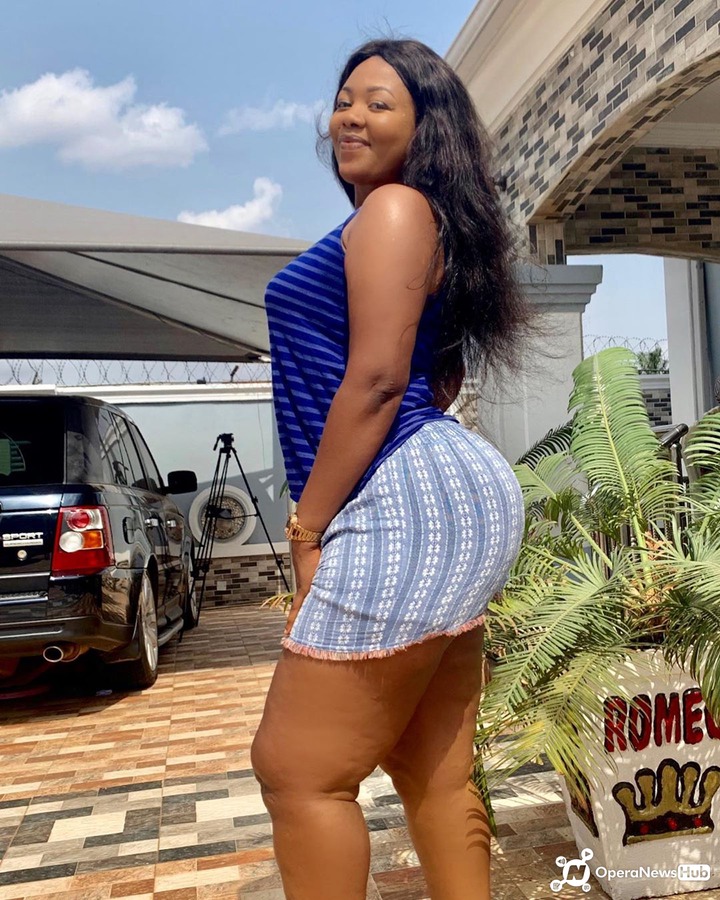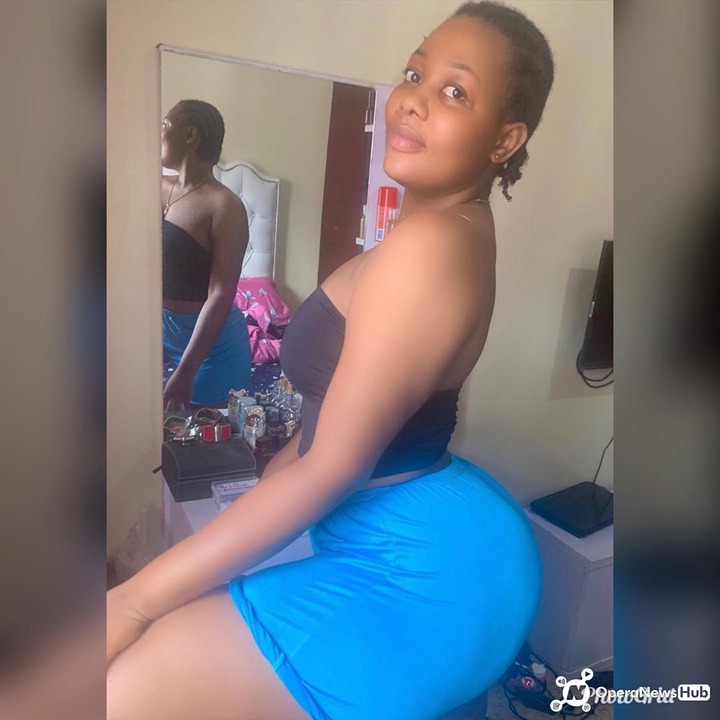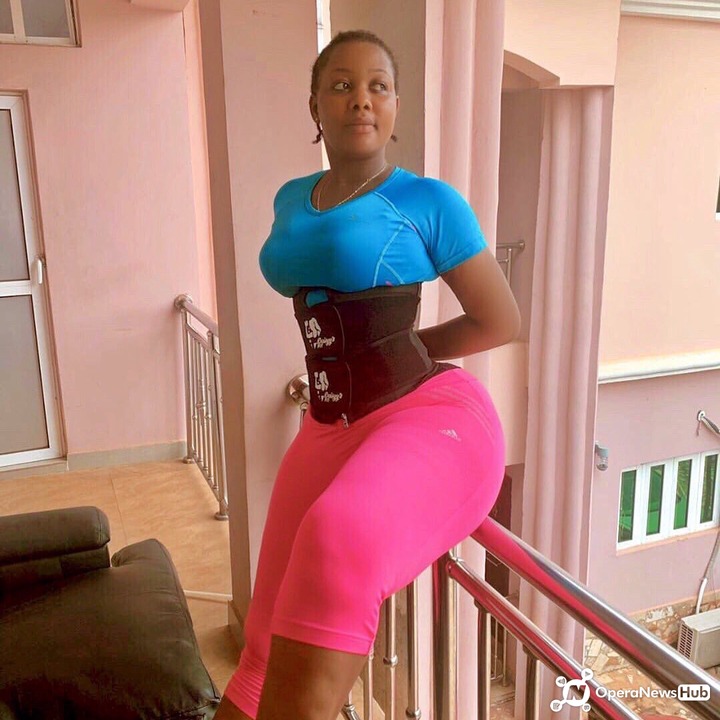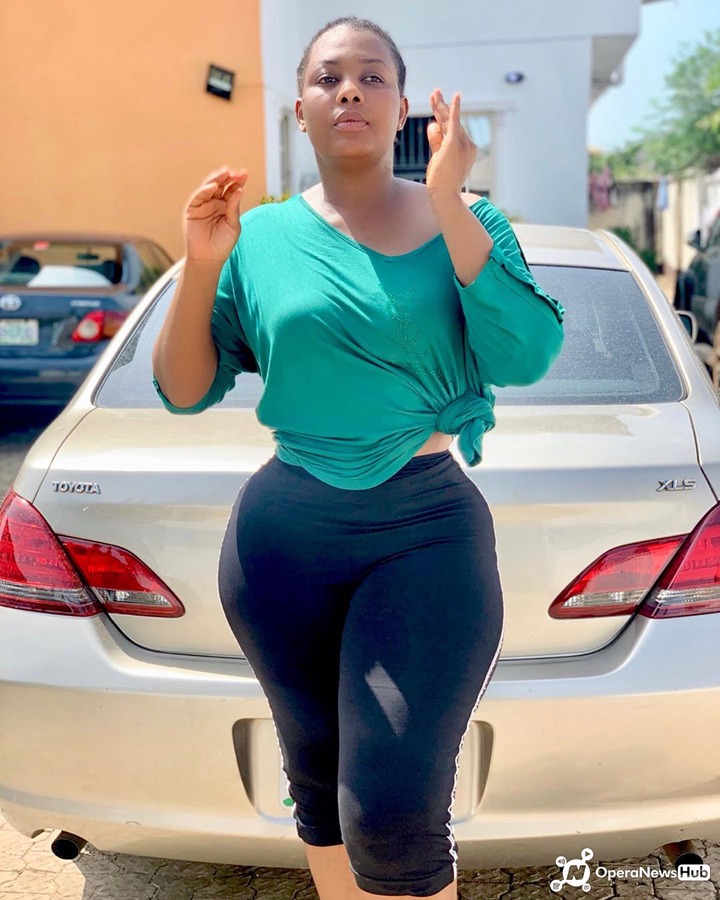 Matilda Lambert
Matilda Lambert is a Nigerian Nollywood actress, producer, and entrepreneur. She's the brand ambassador for HAPA and CEO of Tilda Goes Green Foundation (TGG).
There's something you also need to know about her, She's the owner of Matilda Lambert Productions.
Her production company started in August 2016 and has been dedicated to the production of high profile and award-winning blockbuster entertainment projects.
You can check her Instagram page where she has over 134,000 followers.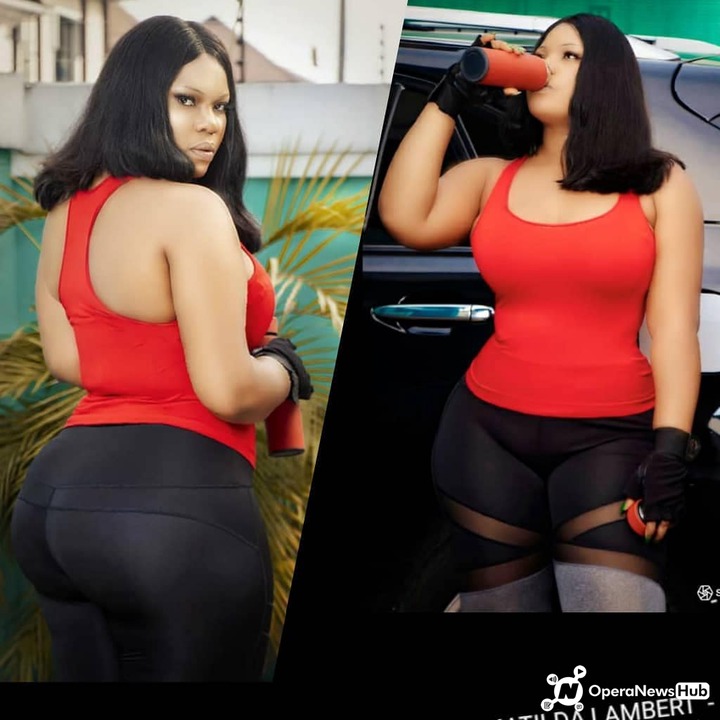 During her interview with punch she was asked if she has been s.xually harrassed and she said;
"When I started, I went for an audition. I did well and was given the script and everything. However days before the shoot was meant to start, the director called me and started saying I have to come and meet him somewhere. I was angry and hurt. I said to myself that one day , I will produce a movie and call this same guy to come and act a 'Waka pass' role. I ended up not appearing in the movie. That was my first impression about auditions in Nollywood."