The industry icons in this list all share one thing in common - they don't need to still be in the industry.
Financial freedom assured thanks to years of hard graft being one of the best in the world at this peculiar artform, everybody featured could pack up completely and never so much as inhale the stench of canvas again.
It makes sense why you'd not really want to walk away. As a wrestler operating at the peak of your powers, you're systemically and socially instructed to cling to your spot as if it were a family member set to fall from a clifftop. Making it to the apex of the business must be the giddiest of thrills but a guaranteed lack of permanence in the position informs an uncertain future.
There are those that have to abandon it completely just to pull themselves away, and those that choose to remain as tied to it as possible, even if regular bumping is out of the question.
Kevin Nash is still the coolest guy in every wrestling room, and he once famously decreed that the only two things that mattered in pro wrestling were miles and money. For not needing the latter, this gang are only too willing to travel the former for one more hit...
10. Daniel Bryan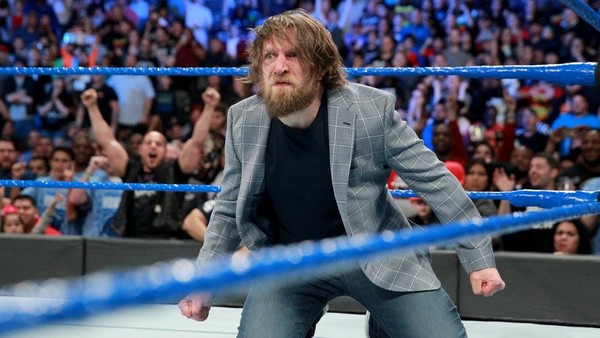 Regardless of what his audience might think of WWE's output, Daniel Bryan referred (indirectly) to it as the stuff of "dreams". Dreams he fought incredibly hard for during an enforced retirement that came as a result of head trauma - the sort of stuff you simply don't risk unless you know you can.
Despite becoming a new husband and father with protective wealth and a relatively simple way of life, Bryan chased and chased and chased the chance of return until he actually f*cking managed it. On this evidence, what will ever stop him rushing after than canvas-shaped dragon?
The anxiety is still there amongst his fans - a radio silence following WrestleMania 35 had his core audience fearing the worst, but it's hard to imagine him not wrestling now, even if WWE won't clear him. The market is too fertile for a Daniel Bryan not to find new opportunities within, especially if the chosen promoters are willing to overlook the potential worst case scenario.
9. The Undertaker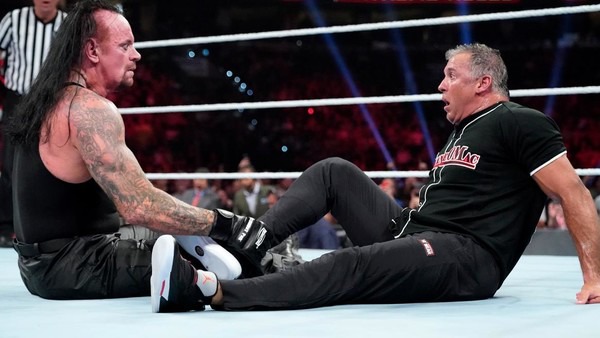 If he really really wanted to, he just f*cking would.
For years, fans fantasy booked the end of The Undertaker's WrestleMania unbeaten streak as the end of his entire career, if only because there was a level of logic to the landscape back then. Having done away with just about everybody in an incredible career, 'The Deadman' had long passed the point where he could put over some of the laughably pitched "new" talents that could have realistically benefitted from the rub. Electing to go with shock and awe (and shock, and awwww), WWE donated the record to Brock Lesnar's trophy cabinet.
The returns since then haven't so much diminished as they have decayed. Bray Wyatt, Shane McMahon and Roman Reigns were all served up 'Show Of Shows' stinkers despite it being just about the only date in 'Taker's diary. Keeping going - as if to try and prove all of these were outliers - it took until 2019 for him to actually manage it!
A supergroup tandem with Roman Reigns resulted in one of the best WWE pay-per-view matches of the year against Shane McMahon and Drew McIntyre. For his next trick, he'll almost certainly fly back to Saudi Arabia to try and erase all memories of his catastrophe with Goldberg in June. He might yet manage it.
8. Dustin Rhodes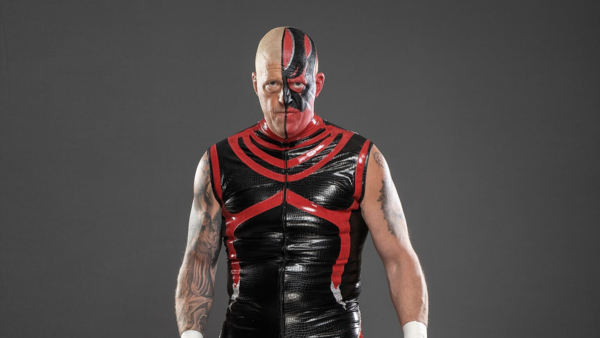 It's all come deservedly good for Dustin Rhodes all at the right time.
Often where he was in the industry in part due to familial links, Rhodes only genuinely escaped the shadow of his father when he found the superworker during the early 2010s. Secure in the knowledge that Goldust was his meal ticket as much as he needed it to be, the former 'Natural' nonetheless upped his game to such a degree that his work was celebrated far more than it had been a full two decades earlier.
Alongside brother Cody, his tag team wars with The Shield served up some of 2013's best matches and moments, and cemented a hitherto unseen on-screen relationship they'd both quietly hoped would lead to a WrestleMania match.
They never got it, but the series of events following Cody's 2016 departure ultimately crafted a stage for them without the help of Vince McMahon.
After a seminal bloodbath against his sibling, Dustin signed a multi-year deal with All Elite Wrestling, surely serving as much as an experienced sounding board for the many young talents as he will a reliable utility man when a credible babyface is called upon.
7. Ric Flair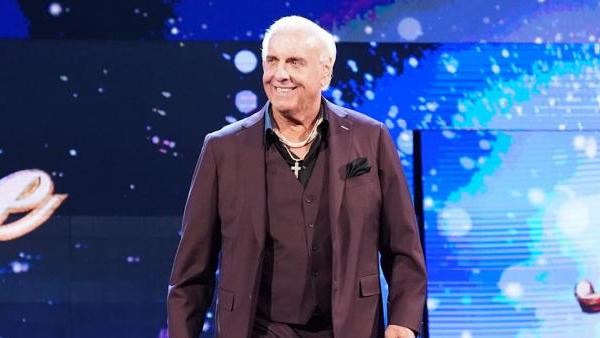 Ric Flair's loss to Shawn Michaels at WrestleMania 24 helped craft arguably the most beautiful and ernest sendoff in wrestling history as 'The Nature Boy' said goodbye to the robes, tights and all the friends and kayfabe enemies he'd worked with and inspired along the way. A post-WrestleMania Raw farewell closed the broadcast in predictable emotional fashion - the whole Flair family were in tears as usual, but the moment couldn't have been sweeter.
His decision to return to the ring for TNA just two years later made clear the reality of 'The Dirtiest Player In The Game' - there isn't really any kind of retirement that encapsulates the magic of pro wrestling more than simply being in wrestling.
Health setbacks for much of his late-60s have resulted in him finally being forced away from physical conflict (Flair's last match proper was in 2011), but a new reason to remain tied to WWE emerged when daughter Charlotte began rapidly advancing through the Performance Center/NXT ranks.
After a brief spell as her manager in 2016, Flair has since appeared as an infrequent guest on the show despite some significant health scares, clearly and understandably enamoured with 'The Queen's sensational work.
6. Chris Jericho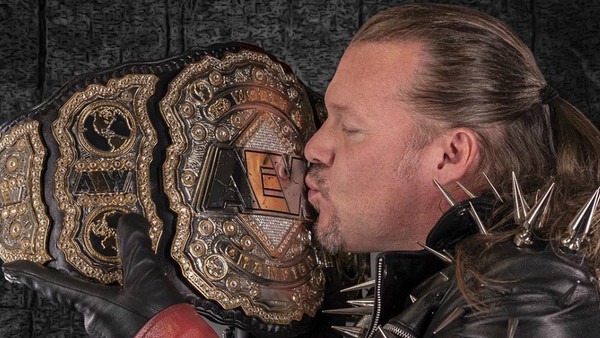 For the want of "a little bit of the bubbly" Chris Jericho gave All Elite Wrestling one of the best possible starts to life as a wrestling force to be reckoned with, on engagement alone.
The soundbite went viral as f*ck, arm-in-arm with the bizarre tale of 'The Painmaker' legitimately having his prize pilfered whilst celebrating the win. This was 'Nature Boy' stuff in an era that seemed immune to it, but Jericho was the rounded professional to carry such a story.
Presumed to be on the part-timers tour with WWE forever, Jericho spotted a unique and unprecedented opportunity in 2017. Following through on his decision to work New Japan Pro Wrestling's Wrestle Kingdom 12, helping to boost Tokyo Dome attendance and NJPW World subscribers in equal measure. A tantalising one-off turned into a run that exists to this day, and a bond with The Young Bucks and Kenny Omega that resulted in him taking an even bigger gamble at September 2018's All Out.
The AEW primer was a turning point and an indication that Jericho wasn't going to be chased off American soil for not working for his usual employers. An inch-perfect choice for first All Elite Wrestling Heavyweight Champion, his most recent character reinvention is one of his best, yet feels like it can't possiblt be his last.
5. Triple H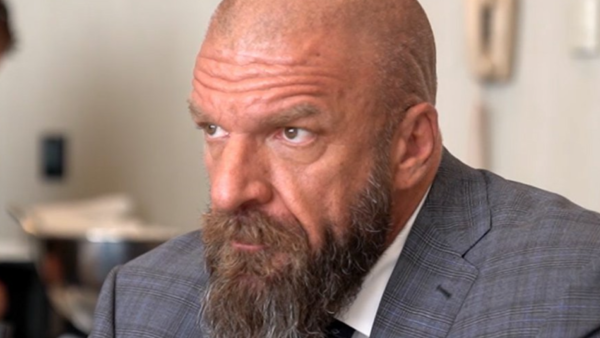 Triple H wanted it all. And he took it.
In 1995, 'The Game' selected WWE over a potentially lucrative and easier deal in WCW because - in spite of his adoration of the Ric Flair and Harley Race territory wars - he genuinely believed in the narrative about working for the suits in Titan Tower. Like the famous Sinatra ditty, New York (New York) was the place where, if you could make it there you'd make it anyway.
Hunter's wrestling ascent wasn't without hurdles, but an unexpected romance and some very calculated political commitments resulted in lifting the spare keys to the entire company from Vince McMahon, with the expectation that he'll assume his role entirely if The Chairman ever actually swaggers off this mortal coil.
Ahead of taking the only spot he's thus far not held hostage, Hunter turned himself babyface to the caustic internet wrestling community by completely reimagining the developmental system in his clear and concise image. A mix of old school values and new school talents, NXT captured the zeitgeist in 2014 and has only really relinquished it in the face of All Elite Wrestling's rapid rise.
4. Jim Ross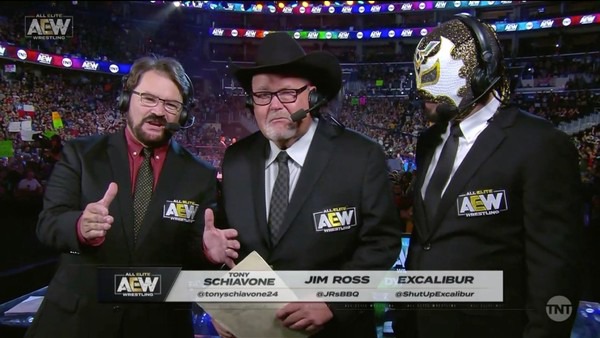 Is Jim Ross in the middle of the industry's most unlikely reinvention thanks to his role with AEW?
Once celebrated as the business' best ever announcer, JR's later years seemed to highlight a rather inconvenient truth - he just didn't have it anymore. Moving between part-time gigs with WWE and NJPW, the action might have been entirely different but the audio was frustratingly familiar - Ross wasn't the era-defining firecracker he once was. Unimaginable pain his personal life - his beloved wife Jan was killed in an auto accident in 2017 - had to contribute to a gentle professional decline, but voice of multiple generations at long last found his way back to the front of the queue when All Elite Wrestling put their faith in him from launch.
Ross was ropey at Double Or Nothing, but the improvement has been steep, sharp and sensational. Mere weeks into TNT's Dynamite and Ross, Tony Schiavone and Excalibur are the most dynamic team in wrestling television. Furthermore, this is no carry-job - Ross adds gravitas to everything and smartly links together the generations separating his partners.
Brilliantly, his primary value is still his voice. Keen to catch channel-hoppers and keep them, Ross' tones have been trusted by Cody, The Young Bucks et al to do just that.
3. William Regal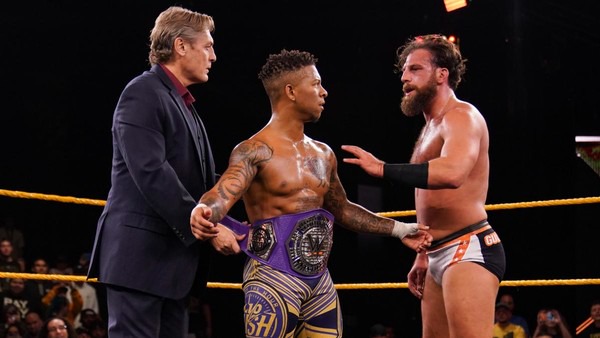 Two decades after he was virtually out on his a*se from an industry that clearly benefited from him within it, William Regal now finds himself working at the top tier of the industry's future.
As real life talent scout, premium advice sage and on-screen general manager of what's been WWE's biggest creative success story of the decade, Regal's role as a dignified steward of the developmental system will see him shaping the future rather than trying to relive his past.
A man of seemingly very little ego, Regal stepping away from the ring unofficially in 2013 still saw him operating at his professional peak. A 20-minute classic with Cesaro was one of the black-and-gold brand's first major talked-about matches - so much so that there have been calls to see him grapple again following pull-aparts with Kevin Owens and Samoa Joe.
Regardless of if he ever dons the tights again, he's perhaps as close as anybody within the chaotic WWE infrastructure comes to being a lifer. Well, second closest...
2. Shawn Michaels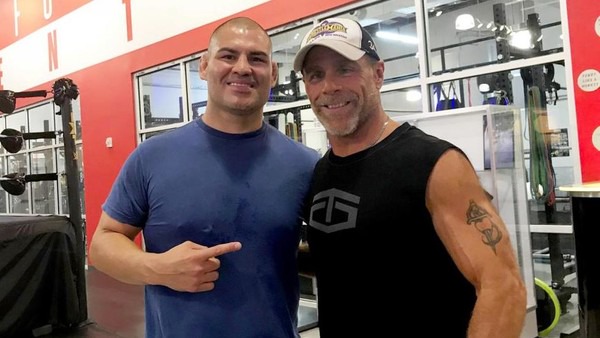 You can't spell "wrestler retirement" without L-I-E, but Shawn Michaels came as close to anybody in recent memory to sticking to the cursed commitment before an undisclosed bullion brought him back to the ring in Saudi Arabia last November.
The match reeked, and though he wasn't at the heart of its problems, there was something both refreshing and depressing about his visible comments to Triple H after the match as well as his lament-laden post-match promo.
Ugly because of the Saudi circumstances, Shawn's return had re-entered the conversation thanks to a return to the company as a coach that initially came until considering every moving part in the deal.'HBK' is one of the greatest of all time, with wisdom beyond many of the greats that the company has entrusted with its future at the Performance Center. The entire project is of course ran by Triple H, a man Michaels has a bond greater than his former one with the canvas itself.Though he initially seemed thrilled with his decision to switch wrestling off entirely, this looks to be a job for life if he wants it.
On recent evidence, he does.
1. Rob Van Dam
Rob Van Dam's late bloom in Impact Wrestling wasn't entirely as result of their odd fetish for a group of former ECW stars, but the 'Whole F'N Show' would probably be the first to admit that he's not really boasting all of the flash and flare that once took him to the precipice of the entire industry.
To be honest, that's what makes his latter runs so endearing.
Since 2010, RVD has appeared sporadically for WWE, every version of TNA/Impact and even held down secure spots for several independent promotions. A shoo-in for one of those wretched AEW Casino Battle Royals if he wanted, the only thing holding Van Dam back is how much he wants to sacrifice time in the hot tub with his latest wife and all her friends.Prone to mocking despite his remarkably chilled demeanour about the wild Autumn his life has provided, his Twitter account acts as a video diary of his hedonistic exploits.
Nearly two decades after Triple H deemed him unworthy of being a World Champion, RVD has channeled Ric Flair more than 'The Game' ever did.