Mark William Calaway is an American professional wrestler currently signed to WWE who is professionally and popularly known by his ring name The Undertaker.
Undertaker and Kane have being protrayed as real life brothers in many WWE wrestling storylines and it all started with Undertaker's former manager, Paul Bearer who claimed to be Kane's father and Undertaker's mother is Kane's mother.
However this was just a storyline by WWE for Dramatic Purposes but the duo are not related in reality.
According to Google, when Undertaker's mother children, Kane was not among the list.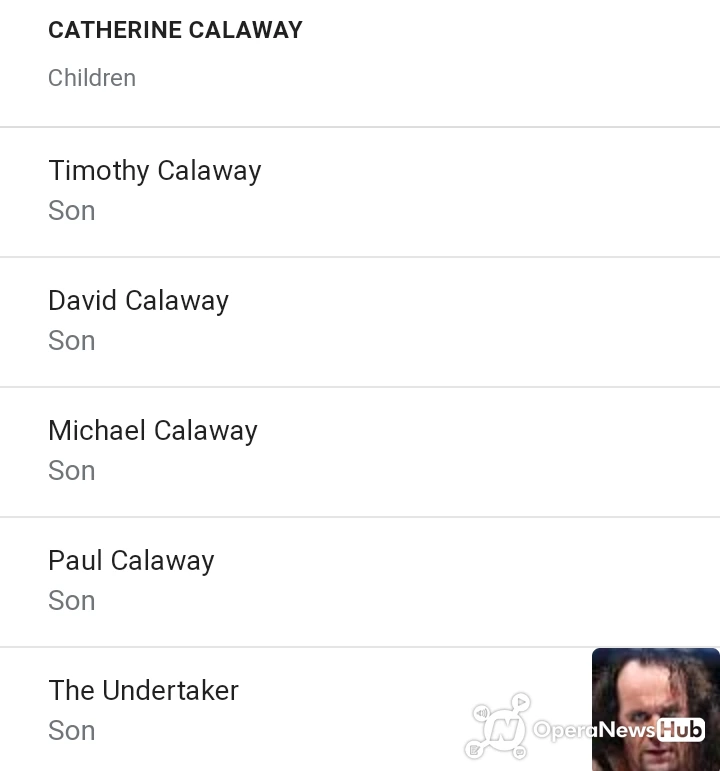 The Undertaker has four brothers that are recognized to be related to him named David Calaway, Micheal Calaway, Paul Callaway and Timothy Callaway.
Undertaker's brothers are not popular and that's why their are not many details about them on the internet.