You want to catch that beautiful shot, take a video or receive important message and your phone says low memory or no space.
Don't worry, there is a way.
This tutorial is strictly for Android users only.
It is night, I will continue the post tomorrow. Good night friends.
Good morning friends, like I promised in the night, here I am to complete the tutorial. Sorry I couldn't complete it in the night due to reasons beyond my control.
There are so many ways to free up memory space in your phone.
1. Transfer to your PC
2. Use phone Master (clear caches)
3. Delete old large files.
4. Upload your files to Google drive or Dropbox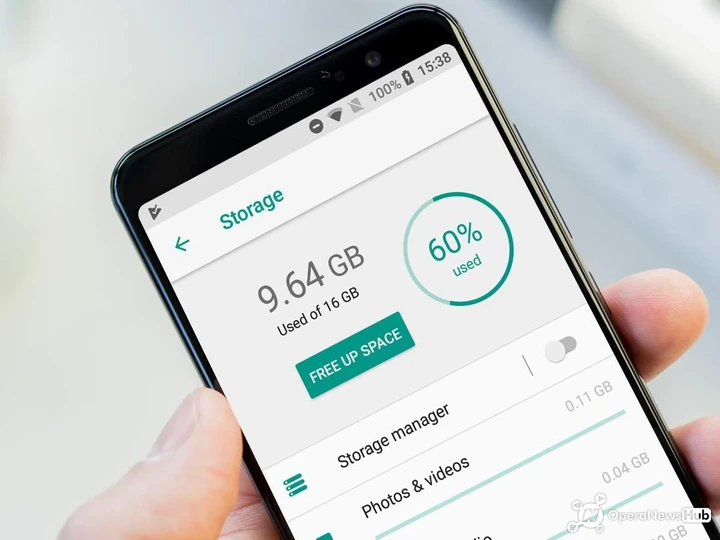 The simplest method is to use USB cord to copy some files on your phone to your pc and your phone memory will be freed a little. This is not the best way though it can help free the phone. Note that after you copy the files, then delete the copied files on your phone.
The second one is a little bit better. Most of the files on your Phone has copies loaded on cache memory for easy access. Your phone does this without asking for permission. To clean them up, launch your phone master.
Agree to the terms and then select junk files, there the app can scan your phone directories and using some kind of space optimization algorithm, it will compress and select some unnecessary files.
Then it will ask you to clean them up. Just click on clean up and allow the phone master to do its work. Very simple, easy and optimal. Your memory will be increased without you loosing any file.
Thirdly with google's files-go, you can simply select 'clean up old files' and the app will automatically clean old files that you may not need again. But be careful here, it may delete some important old files.
One of the best ways is to use Google Drive or Drop Box. In this case, almost every Android has his email synchronized with Google services, so all you just do is to click on Google drive and upload your files then delete some files that you don't need regularly.
Then if you prefer Dropbox, you just create account with Dropbox and upload the files.
There are still so many options which you can apply your common sense. You can still help others by commenting your own approach.
Please note that there are three major that are often too large. They are videos, camera pictures especially those taking from far distance, ebooks, music, etc.
you can also clear your browser caches and cookies from your browser to increase your phone memory.
If any of these doesn't solve your phone memory problem, buy larger external memory or share the problem with us here so we can help where we can.